Our Features
FarmCRM combines customer relations management (CRM) and precision agriculture management (PAM) tool-sets to provide a highly-scalable end-to-end farm management solution for farms of all sizes.

From lead acquisition and negotiation to order placement, production, harvest, billing, invoice, and delivery, your whole business process can be both automated and analytically optimized to grow your business.
WE HAVE ONE GOAL:
To Provide The Highest Quality
Precision Agriculture tool set.
Not only does FarmCRM take all of the calculation and logistics out of order placement, production, and delivery, it provides your employees with on-demand resources to let them do their jobs well. Our Farm Library manages your employees by informing them of the most modern scientific advantages available to farmers, specific to the crops you assign them. Farm Library comes with a wide selection of advice to
FarmCRM can track individual employees' performance, such as their punctuality, speed, success and failure rates for each labour associated with each crop. Data analytics will allow you to fine-tune and streamline your human resources, intelligently assign labour, and drive production.
Quam id vitae, mi ac a purus facilisi dignissim nibh dui in egestas fusce tristique nisi sed integer porttitor nibh est quis urna mauris euismod nunc ac commodo sed vivamus est dui pellentesque non quis nulla sed amet ut rhon.
Full Features List
Crops module
Crops in FarmCRM will hold all information specific to crops that your organization produces. This is used for calculating yields and quotas, kilograms per square meter, profit per square meter, germinate, transplant, harvest, delivery and expiry dates, notifying employees of upcoming and current job allocations, seed tracking and statistics, and much more.
Plots module
Plots in FarmCRM will hold information specific to planted and growing produce and is the backbone of the customer self-serve system. Here you will find a list of all upcoming, current, or overdue crops with their associated dates for germination, transplant, harvest, delivery and expiry.
Seeds module
Track seeds by weight and identify trends, costs, waste and productivity of different varieties.
Livestock module
Track appointments, vaccinations, production and health of your animals.
Accounts module
Accounts in the CRM will hold all information specific to a company that your organization will have a relationship with. This module allows you to manage all accounts.
Bugs module
To records and track bugs in the products that you offer.
Calendar module
Manage your time by scheduling Meetings, Calls and Tasks, and optionally share your Calendar so to allow others to view your upcoming activities.
Calls module
Schedule and log a record of inbound and outbound calls.
Campaigns module
To track, evaluate and manage campaigns including the sending of email marketing campaigns and surveys.
Cases module
Cases are used to record interactions with Customers when they ask for help or advice, for example in a Sales or Support function.
Contacts module
Contact is an individual who is typically associated with an Account and Opportunity. This module allows you to manage all contacts.
Contracts module
Used to manage Contracts and renewal dates.
Documents module
The Documents module can be used as a repository for Customer issued or internal files.
Emails module
Record emails sent to and from customers.
Events module
Manage information of an particular event and send out invites to delegates.
Invoices module
Used to create, track and issue Invoices to customers
Knowledge Base module
Template responses to be used with the Cases module.
Leads module
View leads (unqualified sales prospects) in customizable list, and manage them. Once a Lead is qualified and converted it will turn in to; a Contact once you have established 'Who' it is, an Account when you know 'Where' they work and an Opportunity once it is known 'What' they might buy.
Meetings module
Schedule and record meetings with your customers and leads.
Notes module
Used to keep a record of any comments, observations or explanations to build the customer profile.
Opportunities module
An Opportunity is a qualified Sales prospect. This module allows you to track your Opportunities throughout the Sales Pipeline until the deal is 'Closed Lost or 'Closed Won'.
PDF Templates module
To create templates that can be used for Quotes, Invoices and Contracts.
Products module
A product catalogue where users can select from when preparing Quotes.
Projects module
Projects module allows the User to arrange their organisation's projects by tracking a number of Tasks and allocating resources.
Quotes module
Used to create, track and issue Quotations to customers
Reports module
Real-time reporting using CRM data.
Targets module
Typically Targets are used as the recipients of a Marketing Campaign, your organisation knows very little about these individuals and they may be re-used for new Campaigns or deleted without any impact to the business.
Target Lists module
Distribution Lists used when sending email marketing campaigns.
Tasks module
SuiteCRM can assist Users with productivity, offering a way to record, relate and assign Tasks and to-do items that require action.
Workflow module
Automated actions based on conditions within the CRM data.
Responsive layout feature
View the CRM on any device.
Languages feature
Translations for over 69 languages, 25 of them over 90% complete.
Customizable frontpage feature
Customize your front page with dashlets that contain lead info, custom charts, reports and more, in one or multiple tabs.
Customizable menu feature
Customize your menu to gain quick access to the modules that are important for you.
Developer Tools feature
Customize module fields, layouts and relationships with Studio, create and edit modules and module layouts, and configure tabs.
Desktop Notifications feature
Receive desktop notifications, such as upcoming meetings and newy assigned leads
Advanced Search feature
Many CRM's will have large data sets so SuiteCRM allows you to preform advanced searches on all modules. The optional full text global search feature enables enhanced functionality of searching text in documents and other files.
User Management feature
Manage SuiteCRM users. Set employee information, role, locale settings and more.
Role Management feature
Manage role membership and properties, limiting or granting access to access, delete, edit, export, import, list, mass update and view each module.
Password Management feature
Manage password requirements and expiration, enable LDAP Support, and SAML Authentication.
Security Suite Group Management feature
Configure Security Suite settings such as group inheritance, additive security, etc. Control what your users can access. Lock down sensitive data to specific groups or teams.
System settings feature
Configure the system-wide settings, such as theme, currencies, languages, activity streams, etc. according to the specifications of your organization. Users can override some of the default locale settings within their user settings page.
Rest API feature
Integrate SuiteCRM with other applications, like ERPs, Marketing tools, and more.
Add-ons manager feature
Install and manage SuiteCRM add-ons, creating new functionality in your CRM. Over 100 add-ons are available in the add-on store.
PayPortal for SuiceCRM
Quote, bill, and invoice customers through a secure web portal or email form.
Our Mission
Feugiat penatibus lectus eget aliquam est, commodo sed volutpat. Ultricies tristique quis id elementum scelerisque aliquam, nulla orci. In id faucibus malesuada vestibulum habitasse id. Id pellentesque morbi odio id bibendum et tellus lacus. Neque, velit risus vulputate non ipsum. Non, elementum placerat sit hendrerit ac turpis egestas.
Et, tincidunt morbi eleifend suspendisse vel. Elementum, vel purus at non maecenas sagittis cursus. Adipiscing arcu enim sit at dictum in tempus, mauris. Elementum nunc nunc ante pretium egestas tortor in. Vitae blandit cursus ultrices molestie libero, dictum. Habitant sed feugiat tincidunt ipsum. Egestas sed magna elit mauris, sed in risus, sit. Quis placerat rhoncus aliquet lorem donec. Eget blandit donec viverra molestie. Platea massa, purus ut auctor semper ut cras bibendum. Nisl euismod cras id quis tristique quisque odio leo amet.
Grown With Love on Our Farms
Augue ornare turpis fusce elit, cursus augue enim varius tristique lectus quis fusce urna habitant gravida pellentesque nec nulla eu nisl quam aenean fames ipsum sed dolor, quisque pharetra, rhoncus turpis viverra turpis orci vel vulputate amet, nisi, nibh facilisi a sagittis, purus imperdiet tortor sit lectus vestibulum diam non quis venenatis accumsan, varius nunc, aenean ultrices risus accumsan nibh consectetur.
Scott R. Raymond.
Founding Farmer
The FarmCRM Team
Scott R. Raymond​
Sem sed molestie donec nulla vitae nisl tellus tincidunt tincidunt facilisi vel neque mauris arcu potenti faucibus quis.​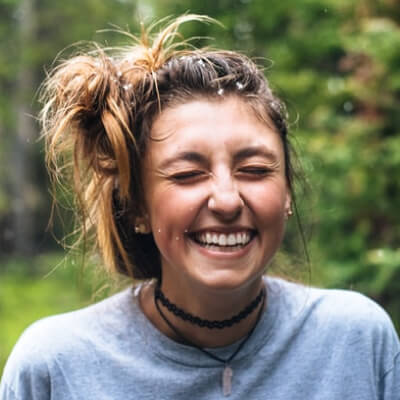 Laura Kyle
Senectus at nec vulputate arcu id facilisi urna scelerisque elementum, odio integer faucibus tincidunt augue vitae, sed fermentum.​

try the live demo for free
Sign up for free to try the live demo of FarmCRM to see if it's right for you. The link below will direct you to the registration page, just an email address is required.